Post by Wes Penre on Jul 8, 2020 13:56:38 GMT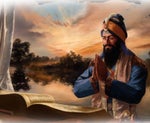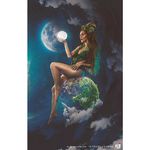 This is how I also found it in the Gnosis and what made me wonder a lot, as from my own experience, I cant agree with the fact, that everyone here has a spirit.
From my point of view at least 50% of the population are only NPC - matrix programms, who dont even have a soul.
And as it is pointed out on another chapter of the gnosis (will look it up later) it says, there were 400.000 spirits set up in this construct, which would fit my daily experience much better - and I think
Wes Penre
also wrote that in one of his GT articles.
I dont think that the other half of the population are all spirited. Because then, WHY are we awakening and why are they not? Why are 90% of the population THAT ignorant and even without empathy?! From my daily experience I have to say, that I dont believe, that anyone, who is no NPC, is spirited. Even though it is written differently in the NHC.
Either we - who are already awake- are some kind of stronger spirited. Or we are the only one who are spirited, and any other are NPC or only souled. And for me the latter would make much more sense, because why should there be stronger and weaker spirits?

I dont believe that a truely spirited person could still be 100% asleep, like 90% of the population is! And even when they wake up, so many of them are still so heartless and egoistic. AND I dont believe from my heart, that any soul who is spirited, could fall for the New Ascension Trap. A human who has a spirit, would never stop questioning - but thats what the New Age People are doing. They are settling with a sweet lie.

This is my experience, and even though Gnostics says it differently - I cant believe anything else, as I see it with my own eyes and feel it with my own heart.. Too many people are ignorant and if this is what spirit is.. Then why would we be so different?!

I understand where you're coming from. Of course, when we look around it's weird that so many people show any sign of compassion, of love, of empathy.
Let's not forget we live in a construct of archons, a world of archons, everywhere around us, we are surrounded by them, influenced by them, sometimes even infused with their venom, their destructive mindset.
But let's start from the beginning. Let's read something from 'the Apocalypse/Revelation of Adam' fragment 66, where Adam in talking to his son Seth.
First of all, let me explain this Texts is mainly about what Adam knows of the creation and the creator(s). It's very interesting to read, by the way.
In fragment 62, there's a verse when the Creator visited Adam and Eve. And He told them about Seth and when Adam and Eve were perplexed of what they heard and started to sigh, the Creator spoke:
"Adam, why were you (both) sighing in your hearts? Do you not know that I am the God who created you? And I breathed into you a spirit of life as a living soul."
"I breathed into you a spirit of life as a living soul.
" You can read here that what made Adam a LIVING soul, was a SPIRIT of LIFE. Otherwise he wasn't alive. Till this day that hasn't changed, everything that is alive because of this SPIRIT of LIFE, coming from the Creator.
And maybe it's all automatic nowadays, I don't know…. LOL, just kidding!

What is so difficult to comprehend is, and you're right about that, why are WE touched by this 'Spirit of Life' and want to connect with it while so many others don't. In my opinion, it has nothing to do with the quality of that 'Spirit of Life' or the quantity. Our spirit is exactly the same as theirs, only we connected with Sophia's Spirit, the 'Divine Life Giving Force'. I guess that we denied the existence of this 'Spirit of Life' many lifetimes before. Finally we do connect with it and receive Gnosis in this lifetime, maybe others aren't at this point in their development. Everyone has to make this choice for themselves, it is still a universe or 'free will' respected by the Divine.
You are using the term 'NPC', a non-playing character, but they are alive, aren't they? How did they became alive, do you think? Same as us, didn't they?
So, these NPC's will get their chance to connect with God, if this won't happen here on this Earth, then in the next phase after the 'Consummation of Age' in the 8th realm, in Orion. EVERYONE will get a chance to make a choice, some even get more than one chance, an important decision before Sophia can go back in fulness to the Pleroma.
Why not now, do you think? Well, we live in a realm of 'free will' and the Creator respects that. So do we.
I agree with this. I'm going to write more about it in a bit, but I wanted to comment to this post just briefly for now...If we go by the Gnostic texts (particularly The Gospel of John, short version,
www.gnosis.org/naghamm/apocjn-short.html
-- Codex II), this is exactly what it says. Like I said, I have something to add about this that I want to put in the member's section a little later...
Anyway, the GT say that we can't "move around" without a Spirit, or we would be vegetables, lying on the ground. The NPC, in that case, also must be Spirited, but these humans are so out-of-touch with Spirit that you could actually say that there is just enough connection to Spirit to animate the body. The rest is 'artificial spirit,' something I also want to discuss a little later. Therefore, it seems they are spiritless. It's not the quality of the Spirit, which is always the same quality in everybody, but it's the quality of the soul, searching for Spirit. This is also mentioned in the above GT (John). It tells you how the artificial spirit was created and how it took over and almost completely buried the spirit inside. We have narcissists and psychopaths that are completely corrupted with evil/ignorance, self-preservation by feeding from others, etc. These have become "programs" to the extreme (in this category we have heavy criminals, psychopaths, etc.). But NPC's don't necessarily need to be harmful to others--they are just disconnected. They, too, run on archontic programs. Not everything that is archontic is evil in the sense that it's harmful to others. Remember, it's the Tree of Good and Evil--the Kenoma consists of both.
I'll write more later