Post by Wes Penre on Jun 5, 2020 13:48:55 GMT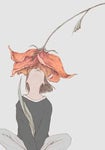 Please
, no one take anything personally (including myself! lol) and let's hold on as we move through these
very
difficult days ahead.
I love you all, and if any of my words offend you - it is not intentional, so please let me know if I have!
And we all love you, Ariel, and I hope our reactivity didn`t offend you or Wes, that`s not our intention. We are just trying to express the feelings in the core of our being about the name that sparks trauma in many of us. We are eagerly waiting for everything you and Wes have to say and, I personally, agree with all your previous conclusions. Intellectually, we know that you are speaking about spirit that has nothing to do with Enki`s Christ (Thoth), quite the opposite, this Thoth character is Anti Christ in his nature, and you should continue doing your amazing job by calling original Christ by his name. Many traumas can be healed by exposure and, in time, we can slowly adapt to associate that name to something pure and kind, as it should be. For now, we still have Jesus issues and, please, be patient with us, that might change. Love you both!
Dear Natasha (and lindi, who wrote a follow-up on this post, and all the rest of our dear friends here), no offense taken at all. Most of us need to go through a lot of inner emotional stuff when we go through the Gnostic teachings. We have not only been manipulated from the outside for millennia (during amnesia), we also have inner attachments--all of us, no exceptions, which stir up emotions (see post I made regarding attachments last night in this thread). The Archons literally become desperate when people are waking up to Spirit. Other teachings that don't really wake people up but is just "mind candy" doesn't bother them, but this does.
On this forum, it's not ONE person who is waking up--we are waking up in an expanding group, and that bothers them. So, what can they do? They know they can't touch Spirit, so they affect us through our emotions and trauma, which is through attachments. They are attached to us in more ways than I quoted yesterday--I will write more about that after the next article that will be posted in a few minutes. We are all doing great--we are waking up despite their efforts to try to stop us. That's the power of Spirit. And the more in charge we become of ourselves (through Spirit), the less power to them, and they will fade. They have no choice.
But in the process, we might encounter one emotional obstacle after another for us to overcome. Once on the other side, we'll shine, and we feel balanced and calm for the most part--even when faced with unpleasant things.
Thanks for your beautiful post, Natasha--it's much appreciated!

In the past, I might have been emotionally affected during discussions like these. Now, I am stepping back and observing them with an understanding that this is really good--people here are facing stuff that is inevitable. Folks, what happens is that we are starting to break down the resistance from the Prison Guards

.