Post by lindi732 on Jun 4, 2020 15:29:32 GMT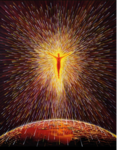 My understanding is that "suicide" is "frowned upon" mainly because you really don't complete your "mission" here on Earth and immediately sent back (reincarnated) for a "do over" without going through the BLA, because of this. With this End Times scenario playing out there may become this "do or die" situation where willingly taking the chip is basically accepting the mark of the beast. However, if "saving my soul/spirit" from descending further into the Abyss can only be done by taking my life, will this make any difference in the afterlife? My question to Wes/Ariel: If we choose suicide over taking the chip (Even though we've awakened to Spirit) will we STILL be immediately recycled, despite Gnosis?
No one will judge you if you do, except yourself. Putting together everything I know right now, including the GT material, would be that suicide is something we really need to ponder more than twice before we do it. There are some consequences to that, where some of these are: 1. we decrease the frequency of those around us, who will be in shock, mourning, or depressed because of our decision, and it might be harder for them to wake up 2) there would be one less Spirit here to help lightening up the Kenoma in preparation for the Return of the Christ (and if many of us do it, there are even less awake people here to help out), 3) we are playing into the hands of Yaldabaoth. If we start committing suicide, we abandon our mission prematurely to his benefit.
Then, we need to remember who we are. Once woken up to Spirit, we are so much stronger than the Kenoma realm--we are immortal. What they do to our bodies will pnot stop the Spirit from exiting once we're dead. Like the GT say--once we've received the Light from Christ (the 2000 years old Message, we cannot go to sleep again. But depending on what will happen, there MIGHT come a time when committing suicide is the last option, in order to go to Orion and consider what to do next. There is much to take into consideration. Personally, I feel that suicide is definitely the last resort. I feel that as long as my body is working, I'm doing a better job here, regardless. Still, like I said, there may be an extreme situation where I need to reconsider that. That's the best answer I can give, from my personal viewpoint.

. I know you are talking about extreme situations, as well, but I just want to take the opportunity to give the whole picture--again, from my perspective.
Yes, Wes, I agree...suicide is the last answer, and I would not consider it at all unless it was an absolute LAST and only option. But now, I have two more question:
1) What happens with Spirit/Soul if without your knowledge or consent you are chipped?
2) I can see some very awful scenarios where there is the "either or" choice of being chipped, i.e, You can't travel; your kid's can't go back to school or maybe they cannot graduate; etc. Many may feel their backs are against the wall.
Here's an example that may be impacting me soon: How does a Spirited person make the following decision? Let's say Chipping Is mandated to travel (so far, I know it isn't, at least here in the US) and testing is required (now in some cases) to travel. You have a family member dying or in critical need of your help that lives in another part of the country or world; you must fly to get there. Do you say, No I cannot/will not come to help you or be at your bedside because I refuse to take the chip or be tested? That would be one hell of a decision to have to make. Even being tested has its potential for "covert" chipping, so do you take the chance?