Post by Wes Penre on Jun 30, 2019 0:39:31 GMT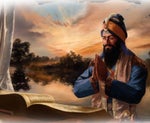 I understand that this is probably not the way most people think when it comes to forgiveness, but maybe this is worth pondering

EDIT:
How can we ever get rid of narcissistic abuse in our lives if we continue forgiving our abusers? That makes it okay for them to abuse people, and we still remain within the vibration where we can be subjected to abuse. I see it as a codependent thing to forgive our abusers, if we look at the real definition of forgiveness. We are telling them: "Come and abuse me because I will forgive you for it. It is okay." That will be the signal we send out.
I would like to comment about the forgiveness route. Why would I as a victim want to forgive my abuser? I don't. All I want is to set them free, because I can set them free, I am a creator, a spark of the Divine Feminine. Then they no longer are able to put me down, mentally torture me or further abuse me.
Why do I care if my abuser gets a clean slate or not? It looks like the victim always wants to have the abuser punished for their actions. That smells to me like revenge and that way I'm no better than my abuser, trying to abuse them because they abused me. That sounds like fighting a war.
We all have to deal with our actions once we are finished with our lives here on Earth and harvest the consequences. We reap what we sow, that is a cosmic law. Once in the astral we are confronted with our own actions, judging ourselves before the Overlords try to take control of us. How will we ever escape into the KHAA when we want our abusers get punished for what they did to us, or how will we ever be free if we don't want our abusers get a clean-slate? I don't think that a psychopath will be allowed into the KHAA. And I know for sure that I'm not a psychopath!
Have anyone ever asked themselves WHY are they abusing me? Or better still, WHY do I let myself get abused in this lifetime?
If they knew they were creators living a human life here in the Matrix, would they allow themselves to get abused?
That's why our main message should be to all human beings: WAKE UP, know who you are! Instead of fighting back our abusers and not granting them a clean slate. If ALL the victims start to create freedom for ALL abusers, what kind of world would we live in then? A wonderful world, isn't it?
So come on victims, stop (trying) forgiving your abusers, set yourselves free and be a creator of freedom for ALL.
You are welcome in the KHAA!
I completely agree with you--we seem to be on the same page. There's definitely not constructive to fight back at our abusers--that's like setting ourselves up for a disaster. The abuser needs to take responsibility for their actions by starting to change their behavior. I can only take responsibility and change mine. But the abusers we are basically talking about here, I believe, are the worst kind--the narcissists, psychopaths, and sociopaths--who are not going to change. The way to deal with them, IMO, on a personal basis, is to lock them out from our lives, but I don't need to forgive them for their actions. A decent person can also be abusive at times because of their wounds and triggers, but someone who is spirited can see their behavior when it's pointed out by others, and they can change. These people can apologize and make amends when necessary, and we can still continue having them in our lives, but the others? No. If they don't change, I am cutting them out, but I don't forgive them. And like you're saying, we need to look at ourselves and why we are pulling in these people, if that's what we do.